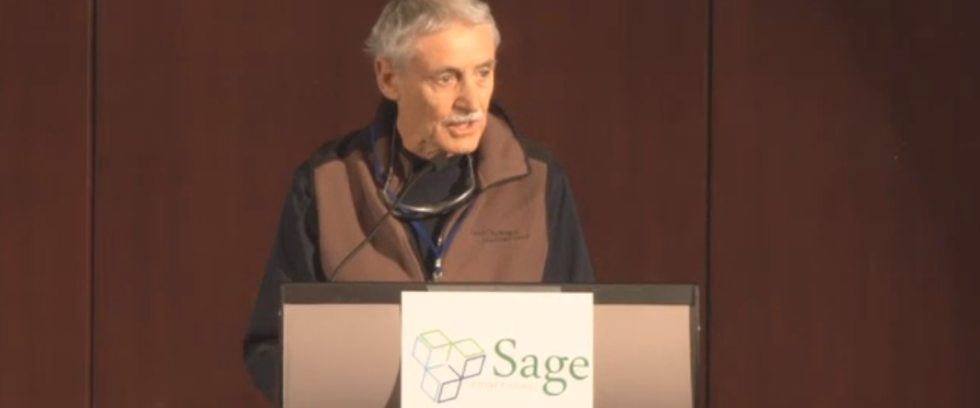 The 2017 Sage Assembly is the seventh in a series of Open Innovation events held by Sage Bionetworks. The assembly focused on the ubiquity of and the knowledge to be gained from personal sensors, and how this form of open learning can be applied to address issues of real concern.
2017 recipients of the Hartwell Award for Open Innovation were  recognized: Michelle Obama, who has used her platform as first lady to advocate for poverty awareness, nutrition, physical activity and healthy eating; and Dave Eggers, for supporting creative writing and critical thinking through educational programs, and in promoting mechanisms which bring human rights issues to light.
The award namesake, Nobel laureate Leland Hartwell was a founding director of Sage Bionetworks and the 2015 Open Assembly Co-Chair.

Watch Dr. Hartwell's entire speech here.